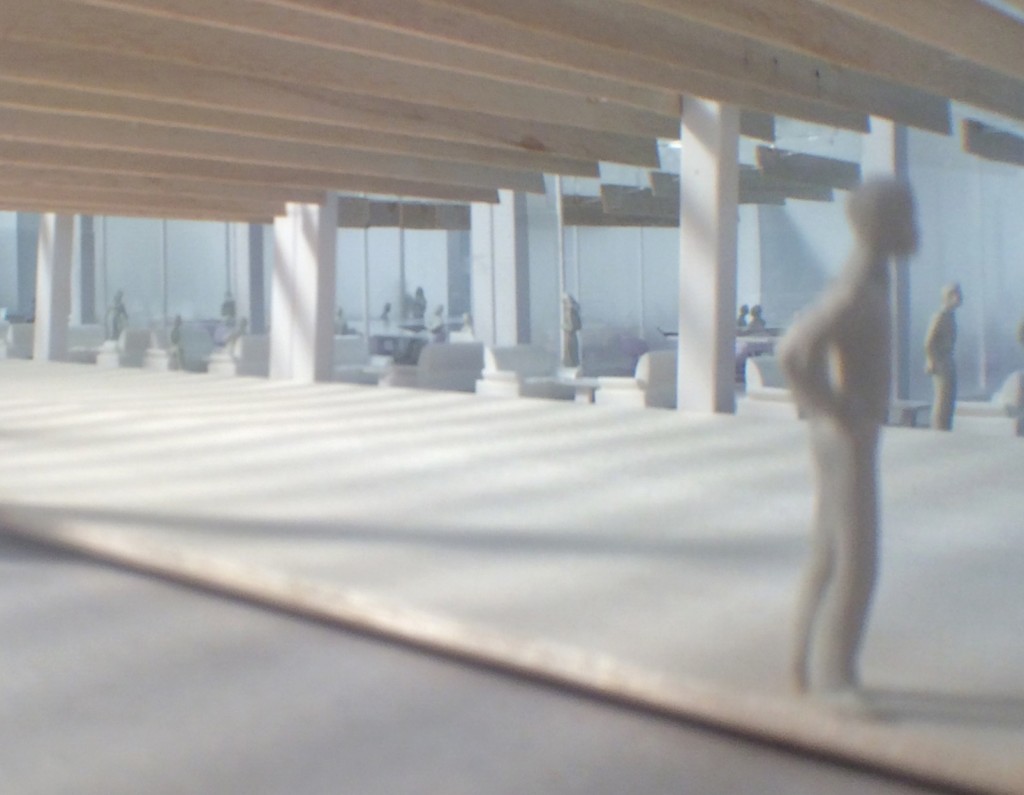 Beyond the communal setting and the concept of dropping in the office whenever one feels like it, 'The Agora' is a spatial organization concept that aims to forge a co-working space that you can call your home, your base, your creative power. Seven zones organized according to function blend work with a coffee break. A clear events and gallery space in the middle, creates the backbone of 'The Agora'. Shared and Private working areas flank the events space, with buffer zones for informal meetings and relaxed work. A support area including a mini restaurant and coffee bar, a gym and a sleeping area for power naps is placed at the far end of the space. This zoning structure blends the functions and superimposes an efficiency where the space can be used 24/7. A variety of events can be held at the space from exhibitions to launching of products while the work can scale from one part of a larger desk to multiple companies, with multiple roles. The events space can be transformed into a hackerspace overnight, host fashion shows, lectures, dancing, company presentations. The space has been turned towards the facade allowing for the exposure of the innovative features of co-working to the outside, exposing the depth and breadth of the overlapping functions.
The color palette is ultra bright white, allowing for flexibility in branding, while the event space dominates with the use of softwood timber for the platform and auditorium. The idea of an encompassing shelter for the exchange of innovative ideas, is expressed in the roof. A notional curve is formed by the large softwood lathes hanging from the ceiling. Linear lighting along the lathes ensures uniform light for best working conditions, while the timber lathes shield from the glare. Ergonomic furniture has been selected from Haworth for working while the entertainment and break areas have been provided with lush couches and tables for comfortable meetings.
In the end, The Agora, as an overarching canopy, contributes to the new sharing economy not with a luscious environment, but with a focused, balanced, effective, transformative space.
Architects: T.Dounas
Associate Architects: S.Bissoonauth / Z. Li